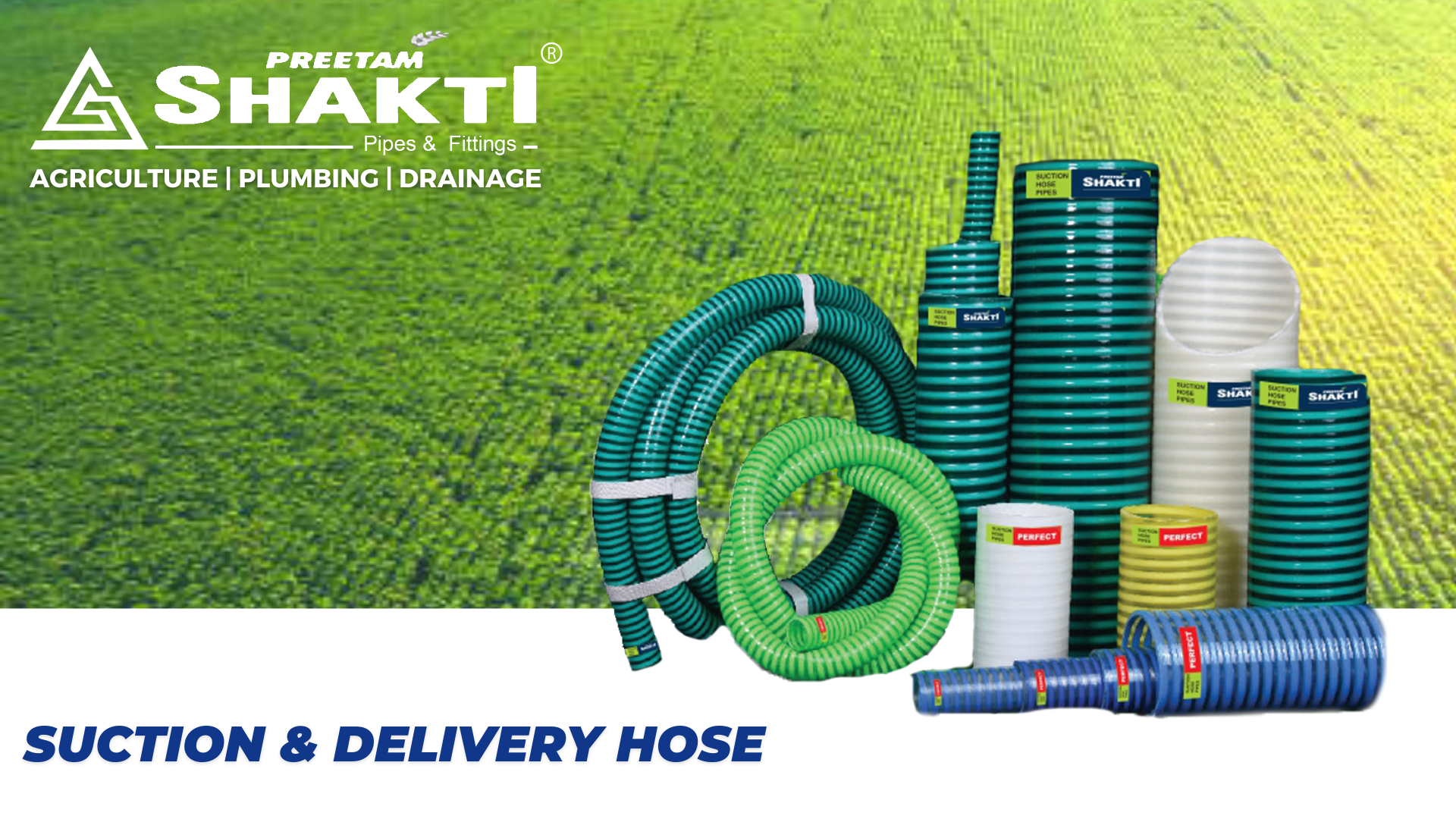 We are the prominent suppliers of high-quality PVC Suction Hose Pipe that is used for transferring water from major water sources to agricultural fields.
The PVC Suction Hose pipes that we provide are crafted perfectly by the modern machinery which we use to create this pipe. It is well structured and has a good length as well. We supply this product in different variants with varying thickness levels. The price at which we deliver this product is very generic.
• Strong, impact resistant & unaffected by weather conditions.
• Easy to handle, transport & install even on difficult terrain.
• Are completely free from leaks.
• There is no deposit formation which implies better flow.
• Have a smooth internal surface which implies low frictional loss. Hence the power consumption is on the lower side.
• Are free from corroding factors, hence last longer and require minimum maintenance.
• Strength and flexibility.
• It is tough, light and easy to carry and handle thus increasing working efficiency.
• Has high resistance to crushing and kinking thereby more durable and long lasting.
• Excellent resistance to high pressure and can withstand vacuum also.
• Good resistance to saline water, light acids, alkalis and other chemicals except solvents.
• Smooth inside surface helps in reducing the frictional resistance resulting in smooth and quick conveyance of material, thereby increasing the flow volume saving electric energy.
• Pumps and engines.
• Easy to install.

Sizes Ranging From Inside Diameter 20 Mm To 100 Mm
Nominal Size
Bending Radius
Working Pressure
Standard Length
Inch
Mm
Mm
Kg/Cm 2
Mtr
3/4
20
100
7.0
30
1
25
125
7.0
30
1 ¼
32
160
5.0
30
1 ½
40
200
5.0
30
2
50
250
5.0
30
2 ½
63
315
5.0
30
3
75
375
4.0
30
3 ½
90
450
4.0
30
4
100
500
3.0
30